MeMoi's Back to School Guide

School is hard enough...Buying affordable, trendy clothes shouldn't be.
Summer almost done? Doesn't mean you have to stop the fun! Going back to school can be a difficult transition, especially after weeks of relaxing and lounging in the sun. While you can't turn back the clock and recapture those lazy, crazy days of summer, you can turn up the heat with a hot new fall wardrobe.

Don't sweat your style. We've done the homework for you and designed an A+ collection you'll look spectacular in. Our Campus Classics Line has a timeless, smart style with a preppy, collegiate direction. We've gone back to the basics, but with a modern twist of course.

MeMoi has the right look at the right price. Unlike private school or college tuition, which can cost an arm and a leg (and it does!), our clothes don't.

MeMoi Wants to Elevate Your Style This School Year.
Let's start with socks!

Novelty Foot Liners
Fun, funky and with a bit of flair, novelty sock liners combine the practical structure of a no-show sock liner with the season's trendiest patterns and colors. Animals? We have 'em. Tropical getaway themes? We have that, too. How about fruit? We can make a fruit salad with all the watermelon and kiwi we have!

SHOP NOVELTY FOOT LINERS
Sheer Fashion Crews
Socks you can see through- seems counterintuitive, no? Well, the runways don't lie - sheer socks are a trend that's here to stay. From totally see-through ankle socks to patterned semi-sheer crews, the versatility of this hot new look are endless!


SHOP SHEER FASHION CREW SOCKS
Fashion Knee High Socks
We design knee-high socks for every occasion, from formal knee-highs to wear with dresses and trousers to funky knee-highs with loud and memorable patterns. Ultra-comfy cotton, super-soft yarns, and stretchy spandex all make their way into MeMoi's knee-high sock line making them oh-so-perfect for showing off.

SHOP FASHION KNEE HIGHS
Let MeMoi tell you what novelty socks to wear based on your personality!
Now back to the chalkboard...
Shop The MeMoi Kids Collection
For the younger set out there, we've got your everyday essentials covered.

FUN FACT: The tradition of giving an apple to a teacher started in the 1700's before governments around the world paid for the education of its people. Poor families in Denmark and Sweden gave teachers baskets of apples (and potatoes) as payment for teaching their children.

Smart with math, but not sure about style? Subtract those doubts and check out our Mathematics Leggings! Those mean girls will have nothing on you when they see you rocking these chic leggings. You won't be committing any crimes against fashion wearing these! Think of our math leggings like a cheat sheet on your legs. So fetch. When it comes to the the extent of what you can do in these leggings, the limit does not exist!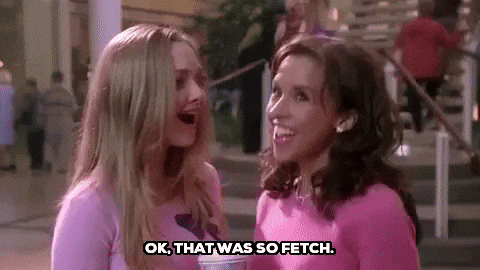 And while the last, precious few days of freedom tick away, teachers and professors are gearing up to head back too. But, before we officially say goodbye to summer vacation, we've prepared a super-easy quiz in honor of all the educators out there.
Let us know how you rocked the style! Post a photo on Instagram and tag us @MeMoi with the hashtags #MeMoi and #MeMoiLover and we'll feature your awesome new look!

Leave a comment or suggestion below to let us know what you think about this style, or to recommend a style you love or a look we should cover in the future, and make sure to join our mailing list so you don't miss a single styling tip from our MeMoi Fashion Experts!